Have you planned how to achieve your content marketing goals in 2016?  In a cutthroat competitive and information-rich world, succeeding for years ahead will require a clear strategy that helps in progressing, combined with an innovative approach to be notable and stir action.
So let's discuss 5 fundamentals that need to make it into your 2016 content marketing strategy.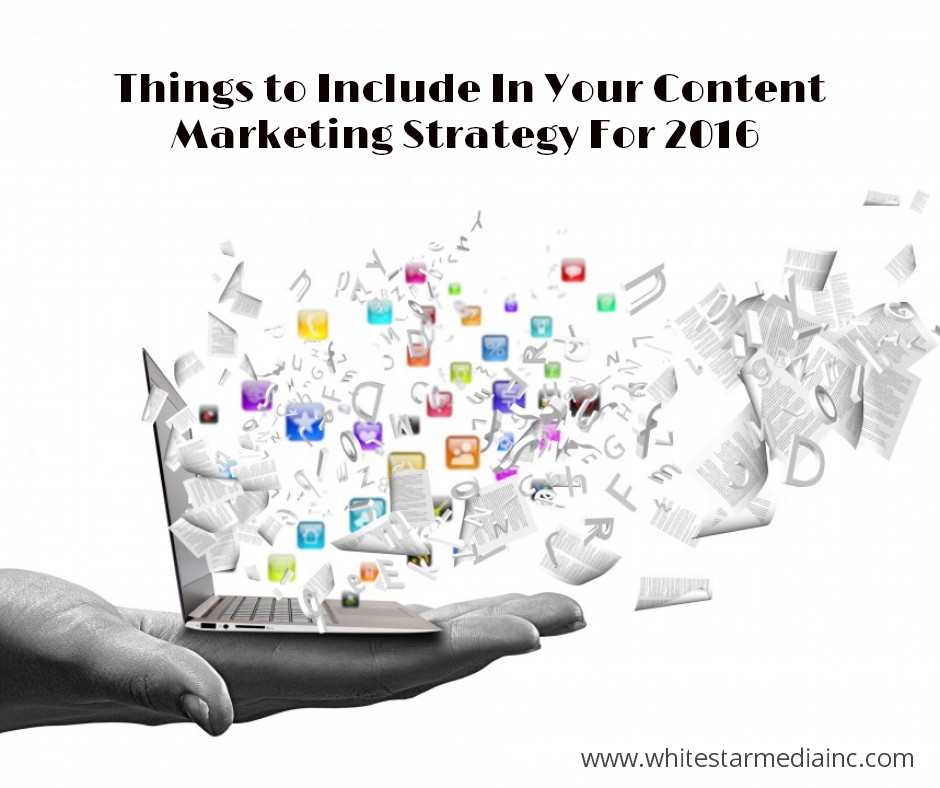 Adopt Visual Content
The world is moving towards visual content, and it is imperative to include it in our content marketing plan for 2016. Make use of memes, shareable images, engaging banners and infographics. If you wish to boost your results, then you must count on captivating imagery into the blogs, social media marketing, email marketing and more. Slideshare that has 60M users and 159M monthly page views are expected to make a significant comeback in 2016, so do not fail to utilize this awesome free content tool.
Indulge in Storytelling
These days you will hardly find anyone interested in reading promotions? It worked well in 1990's, but doubtful nowadays. People today are increasingly drawn to engaging content, thought leadership and credible information as opposed to over exaggerated sales copy. Believe it or not, an average person is bombarded with approx. 5000 marketing messages interesting or uninteresting. This is why storytelling creates more customer engagement, and its success has panned out in recent years. Therefore try new ways of offering case studies, product insights and interviews instead of selling it directly.
Concentrate on Content Distribution
Basically to achieve excellent ROI and SEO results content distribution is one of the most useful ways. However, it is sadly underutilized by the majority of the companies. The key for enormous content distribution is to find similar interest blogs and websites where your content can be posted with backlinks to your site or landing page. Thus, you must make some time to find and leverage influencers in your business, create strong networks through regular and opportune blogging and evaluate your results.
Tune Up Your Social
When it comes to social media, it becomes perplexing which channel to focus on in 2016? Because the days when businesses used to be on each and every social media network have gone. Now put in all your effort and budget on selected well-performing ones. For example, if your LinkedIn page is producing 100 new leads per week and your Google+ produces 0 then why are you spending the similar amount of time on each platform? In the year 2016 you will come across a lot of brands who have identified their social media platform and are tuning up their strategies.
Revamp Your Email Marketing
Email has always remained the most effective means to reach your target customer and keep up the customer loyalty. Make sure you have a powerful and mobile-optimized email marketing in your 2016 content marketing blueprint. Modern email marketers espouse a wide variety of tactics to acquire business using integrated video, combined social media, smart pop-ups, animated gifs, and customized designs depending upon user's history. Thence, your email marketing now needs expert inputs from your graphic designer, video editor, and content writer.
To Conclude
Are you all set to deal with your 2016 content marketing strategy? If you require our help, do get in touch with us.