It's no more a top-secret that turning your ears deaf to social media nowadays is a dumb move. Whether your company is small-mid—large sized, social media marketing is really important. If the social media accounts of your business are simply inactive and you are in the dark not knowing how to optimize it. It's the high time to know the score. Today there are a lot of platforms available for digital media, out of all the main ones are Twitter, Facebook, LinkedIn, Google+, Pinterest, Reddit, StumbleUpon, and Instagram. With an appropriate strategic plan for these platforms, you can effectively use their potential and move forward. Although a very similar challenge almost all the companies face is – unable to properly identify the specific usages and target audiences for the different social media marketing platforms.
Let's first know,
What Social Media Marketing is?
Social Media Marketing is the process of bringing in traffic or increasing engrossment via social networking sites. Basically, it is a comprehensive term for all the sites that offer fundamentally diverse social interactions. For example, Facebook is an all-out social networking site that allows for sharing pictures, updates, joining events and a lot many other actions.
Let's take a glance of the up-to-the-minute strategies to implement in the next half of 2015.
Posting on a regular and consistent basis on Social Media is crucial:
Many businesses often do not have a concrete presence on social media, and they once in a blue moon upload a few posts. Actually, companies have to build an identity on social networking. Communicate their brand competently by achieving their predetermined milestones. A dispersed, fickle presence can portray a fake perception of the brand, and a confused understanding of the company's product and services.
Social Media is not the junk pile so do not all the content you have:
Just posting without understanding the objective and audience would soon turn your content on this platform a compiled debris. A newsletter might be suitable for the business website, but it isn't necessary that it will attract Facebook, Tumblr or Twitter users. A post on Facebook might pull in brand's follower, but the similar post on LinkedIn might be futile.
To get the benefit from these platforms, it is imperative to thoroughly research and properly understand how the users respond. This will help you in learning what existing and potential customers anticipate from your brands, the way they grab information and how they make a purchase.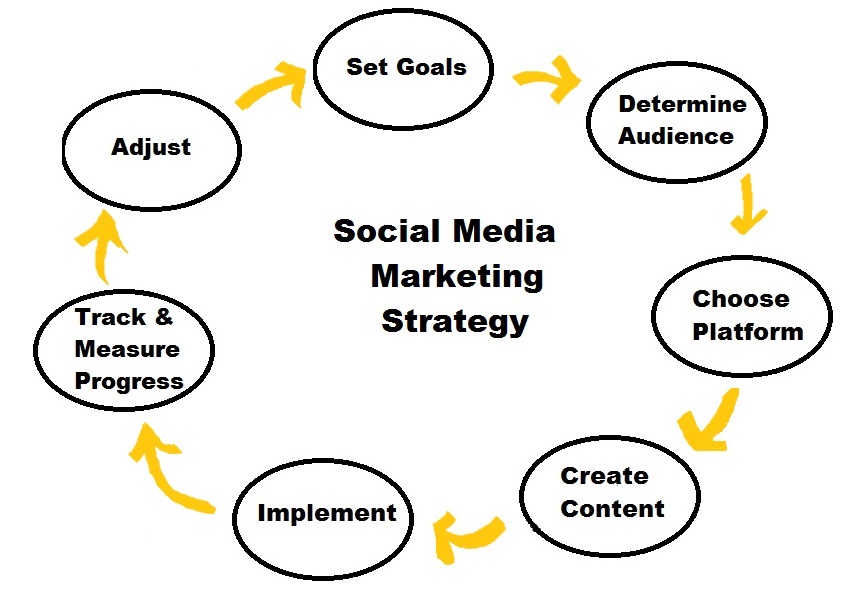 Advertising via Social Media works wonder:
If you're planning to advertise through the social network that's a good idea. However, brands can only carry out persuasive advertisements when their customers express a want, use a precise wordage, or live in a particular region. By doing so, brands can convey their communique, brand value by gaining new endorsers. Remember, do not loiter money on creating a lot of impressions –conveying your message is sufficient to burgeon your business.
To go viral use applicable hashtags:
It is a fool's paradise assuming that by merely publishing some form of content just by putting Hashtags inappropriately on social channels would stimulate engagement. Such unplanned posts might get you a few likes hither and thither from ghost accounts, but fail to drive brand value. Do you think by doing so you can meet the objective of growing cognizance, expressing brand intent or elevating brand identity? A big No.
Position your brand with fixed plan, clear goal and dedicated resources:
Brand success on social channels needs a foolproof strategy, a well-defined purpose, and dedicated resources. Without apt planning your pins, tweets and posts would be of no avail. Be noticeable in the news feed and give your audiences something seriously likable, worth sharing, and eligible for commenting on. Provide them quality and see how it strikes the chord!
Therefore, to develop a strong connection with prospective customers and improve brand reputation espouse social media marketing.