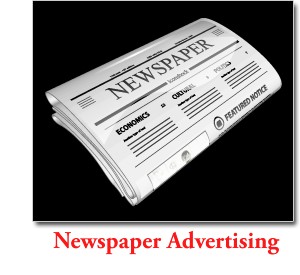 Nowadays, the majority of the people are getting the news from a lot of digital sources compared to print. This nowhere means that newspaper advertisements are futile, but it only indicates that a proper strategy is necessary to smartly plan your newspaper print ads. Actually, the newspaper is the best print advertising channels for direct acknowledgement. Advertising in the newspaper, nevertheless, is expensive, which is why newspaper advertising buyer should wisely choose an expert print media marketing agency. But by judiciously selecting the best kind of ads and aptly placing, a buyer of newspaper advertisement can touch the target audience and merchandise the products seamlessly.
Universally mentioned as ROP (Run of Press) newspaper usually highlight two varieties of ads. They are the text ad (classified ad) and display ad (text and images). Newspaper advertising buyers can also choose these forms of ads such as:
Business Card Ad – This sort of an ad fundamentally makes a declaration of information such as who are you and where you are, and what you deal with. It may comprise your business logo. Curtailed and crisp message, that's all. A lot of newspapers are searching for filler conte
nt each day. Get to know first if your newspaper would incorporate your business card broadcast as filler offering you a big concession in the rate. You would not be assured the best position, though, you are in the paper daily at the same price with a display ad for each day.
Coupon Ad – This type of advertisement is a great tool for sales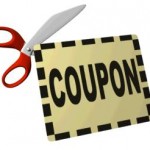 promotions as it draws new customers to the store. Offer some amount or percentage of rebate on your products & services, a newspaper advertising buyers can prompt customers to purchase more by doing so.  This kind of coupon is also one of the simplest ads to measure the efficacy because the customer has to show the coupon to get the deal. Calculating the number of coupons received as a right metric of advertising you can gauge the ultimate outcome.
Sale Ad – One of the most common types of the ad used by the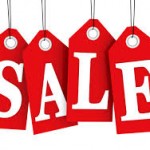 newspaper advertising buyer is the sale advertisement. The entire public is eligible to take benefit of this ad and not as Coupon announcement whose benefit is offered to a precise customer. Anybody can come to the store to receive the discount on a specific product or on a range of products. This is the maximum traffic driver for store owners, but as it includes giving away of your profit margins, this ad category should only be made use of while clearing out the cold stock or generate cash flow.
Spotlight Ad – This form of newspaper ad targets a precise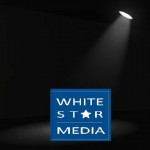 product, product collection, employees or clients of your business. This looks amazing because of its bigger display ad which suffices if managed just a few times each year. Most commonly vendors do collective funding to endorse their brand and use this type of advertisement. They normally have a spotlight or frame-up ad ready to employ. All you have to do is insert your store address and site. The advertisement creation has a fee associated, but you can always negotiate with your vendor to include the rate of the ad in the newspaper.
Informational Ad – By and large, attributed as an advertorial,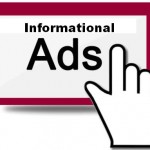 this ad is printed in an editorial style, more like an article rather than as an advertisement. However, you can identify that it is an ad as most of the papers demonstrate disclaimer on the top or the bottom of the page. Informational ads perform exceedingly well because they are posted in the online version of the newspaper and you can get real traffic to your store or site.
Every business is unique, thus choose an exclusive type of promotion that brings huge direct responses. Remember not to get fascinated by the jazzy pitches of newspaper advertising sellers. Your print media strategy should be measured by the number of people who read not the number of copies that get printed.