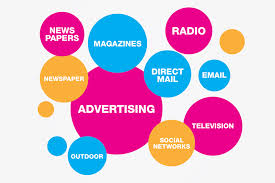 Unquestionably the world today is determined by information. Isn't it? Whether its opinion, interview, news or advertising that is in print, articulated or videoed, it's information that provides guidance and structure to our lives. Print Media Marketing is a medium through which printed matter is circulated to the target audience. Besides, this it provides a lot of entertainment to the readers. And magazines, newspapers, brochures, direct email, flyers, posters, etc are all now dynamic components of this advertising campaign. The advantage of promoting through print media is its cost effectiveness and power of targeting a huge population unanimously. Other benefits catered are unlimited visibility, target advertising, non-intrusive, loyal readership and flexibility of positioning.
Various Categories of Print Media Marketing
Newspapers:
Advertisers can choose from a huge collection of different types of newspapers, counting local, regional or national headlines printed in daily, evening, weekly or special Sunday editions. Basically, Newspapers target different readerships with a mixture of content from various domains such as fashion sports, business entertainment, and politics in addition to local, national or world news. Marketers can buy different sizes of advertising space, from small classified ads with writing only, to present ads containing artworks, text, photographs, and visual aid in sizes up to a full page or even a double-page extent.
Magazines:
Magazines offer promoters wide-ranging choices of the niche and rate of recurrence. The magazine for the consumer includes a wide range of information and news on fashion, hobbies, current affairs, sport, health, and local topics. Magazine's marketing covers several industries, such as finance, FMCG, Fashion, Food, Lifestyle, Matrimonial, Pharmacy, technology and more. And the frequency of publishing is generally weekly, monthly or three-monthly. Just as in newspapers, Magazine marketers may take publicity spaces from categorizing ads to full page ads in color or black and white.
Posters/Banner:
Banners at numerous places are made different material such as paper or cloth and are used for displaying logos, messages or some catchphrases. It is also quite useful for advertising brands in exhibitions, highlighting the names of products, or services that are being sold. Communication details are also an essential part of these banners. Since banners, posters also fall under the same classification of Print Media Marketing for the similar purpose. These are usually dangled at a height and are made eye-catching to grab the attention of the onlookers.
Direct email:
Advertisers also make use of direct mail to contact smaller target audiences or selected prospects. This medium of advertising often takes the form of a letter, flyer or brochure sent through the posting service. Advertisers can collect their own list of prospects and customers for the mailing, or buy a mailing list from a professional agency.
Flyers:
A normal flyer is also a part of print media marketing. Some giant companies may not use this kind of advertising for targeting the market, but for small organizations, it can be truly beneficial and can support in generating business. A flyer should always be brief and attention-grabbing so that it attracts people's attention. The flyers can be handed out at exhibitions, or can be put on the walls of schools and colleges, depending on what type of market an organization is looking for.
Brochures or Pamphlet:
A brochure, also identified as a pamphlet, is a kind of leaflet that comprises detail of the company, or the organization. By and large, brochures are takeaways that build an impression of the brand in the mind of the audience. They are disseminated in exhibitions, or shops in which specifics of the product, or service of the company is listed along with the message. It is extremely important that the brochure covers all the necessary details of the product or service with terms and conditions along with the costs. Generally, Brochures consist of two or three folds of glossy and chromatic sheets with some wonderful presentation. They are commonly distributed via emails, by hand, or you may find them in brochure stands as well.
Thus, with an appropriate strategy, you can choose the right form of Print media marketing and gain maximum coverage by making the best of this medium!