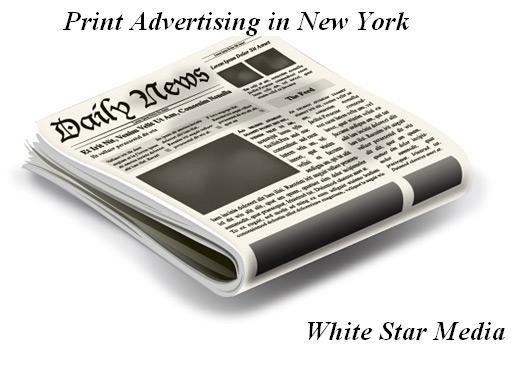 Are you having a business in New York and wondering how to improvise your complete advertising plan? The world of advertising is dynamic, and so have to maintain its pace with burgeoning technology and consumer preferences. To put it plainly, the internet marketing and advertising are gaining more popularity compared to the print media advertising in New York. The free and low-cost alternatives that internet advertising has been not available with the print advertising. While this is reasonable, print media is still an important marketing tool for connecting with your target audience who do not have access to the internet or prefer not to indulge in social networks. So, if you are a smart business owner choose Print Advertising in NY and strategies.
6 Valuable Advice for Productive Print Advertising in New York
1. Mention your Facebook and Twitter profiles: Even though you are reaching out to a wide spectrum of people, there will be some people who see your catalog and instantly start looking for that Facebook address. Incorporating this kind of information would not cost you, and can make a huge difference in how your materials are perceived.
2. Give discounts to readers: Customary printed media like magazines and newspapers have huge readerships from all cultures, so you can expect ardent followers of your product. Providing discount can stimulate sales and improve brand perception too.
3. Offering something valuable to your consumers: Giving something that people find value in will help your business become more popular and successful. Anything be it a small token, thank you, a gift or a concession it does matter.
4. Prepare a Campaign prior to Individual Ads: Print media is unsurpassed when it is a fragment of an entire marketing campaign. Properly know what you are seeking from the advertising supplements and whom would it be distributed. Decide if you are fine with a single ad addressing your complete target audience or if you want to create multiple ads to connect with everyone.
5. Measure the Results:  An essential thing about advertising campaigns is finding out if they were fruitful. In order to make out if print advertising materials and campaigns are productive, ask your customers how they reached you. Either request them to carry the coupon for a discount or tell them to specify where they saw the ad for a discount. Your necessity to offer them something to make them revisit you so that you are able to measure the return you are earning on your print media advertising investment.
6. Decide a Budget and freeze to it: Just as marketers follow for an online ad promotion, it is vital to have a print media financial plan and to follow it. Printed advertisements can get very costly, very fast. Fixing a budget, will be more motivated convenient to price diverse alternatives, within limits, and in particular, think innovative.
Hope these tips will foster you in elevating your earning probabilities when you espouse print media advertising. Share your ideas too.